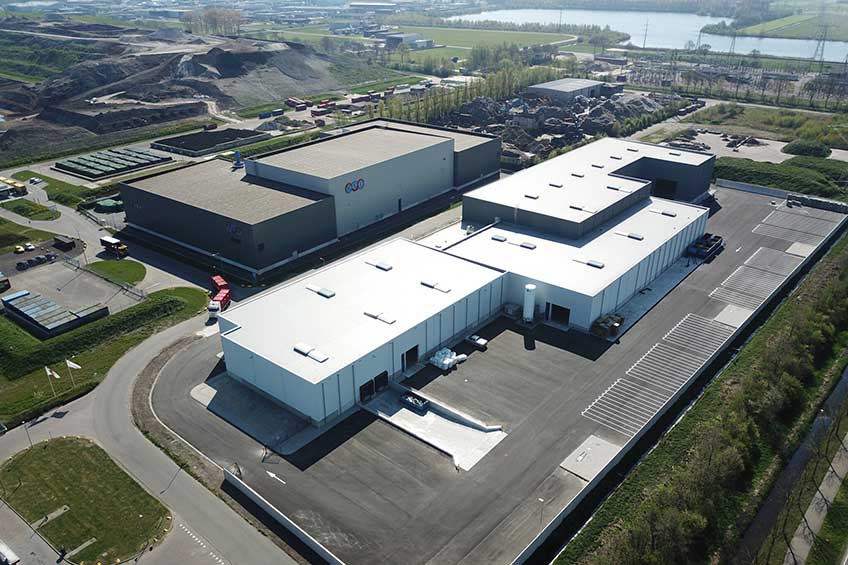 In 2018/19 Stellio Projects has been contracted to supervise the building and commissioning parts of a hypermodern plastic waste treatment plant in The Netherlands. The pre-sorting delivered by Bollegraaf Recycling Solutions, is capable to separate 5 tons of HDPE, PP, PS and PET per hour. Stellio Projects has played a major role in the realization of the plant with the controlling of the building planning, P&ID details, constructing and commissioning.
The recycling plant of Morssinkhof Plastics in Heerenveen entered a long-term partnership for the processing of the plastic waste of 3 million households in The Netherlands. The fact that Morssinkhof Plastics, supported by the IKEA Group, invested in the new recycling plant, in addition to the sorting plant of Omrin, HVC and Midwaste, is a unique approach to close the loop.
The recycling plant is designed for 24/7 operations and is equipped with the latest technologies. With innovative technologies and advanced systems, consumer waste flows are processed into pure new raw materials for high-quality applications. The full operational factory can save up to 20,000 tons of CO2 per year and provides jobs for over 80 employees.
Bollengraaf Recycling Solutions