Egyptian MSW facility – Shibin al Kawm – Monufia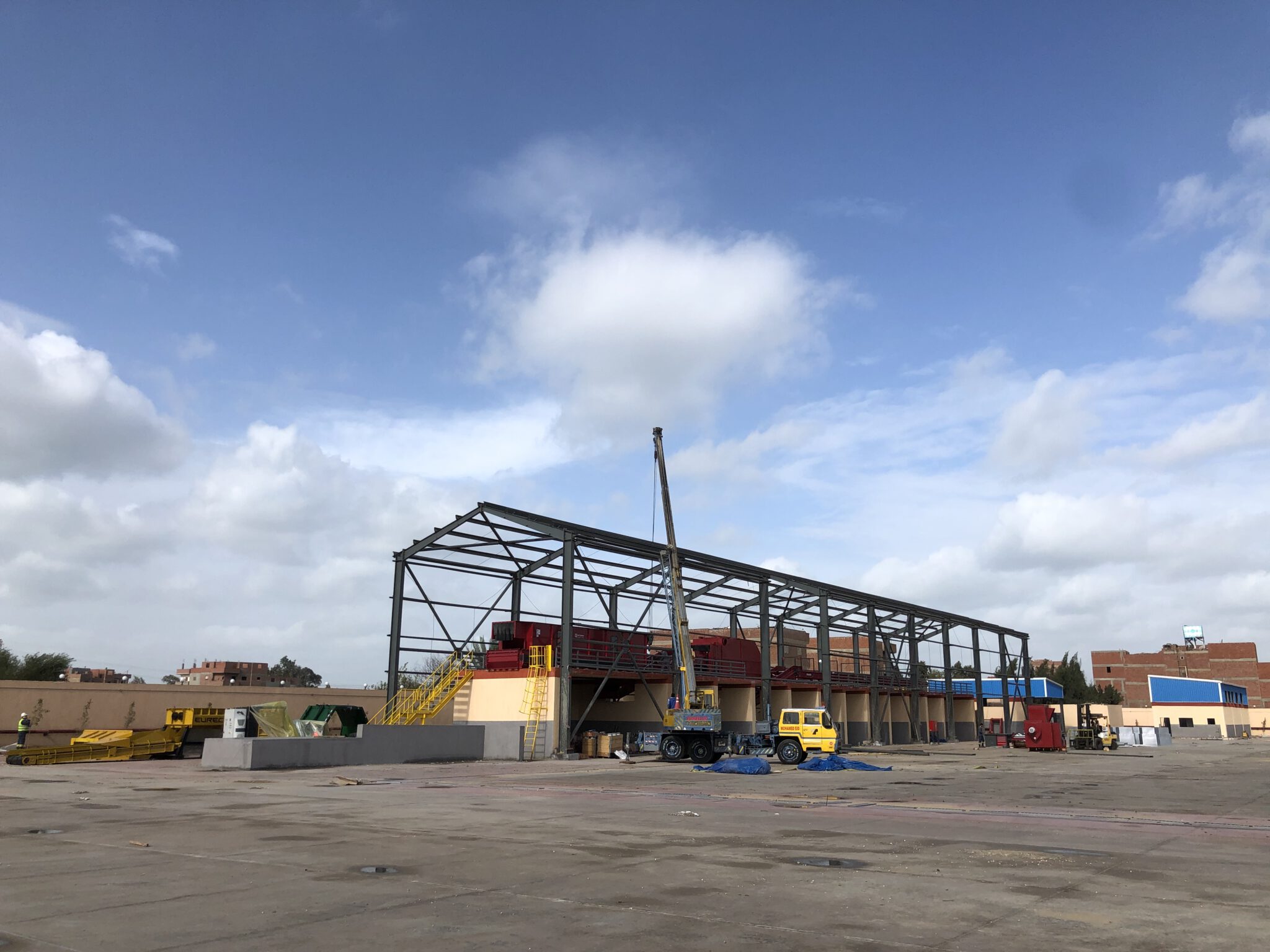 Egyptian MSW facility – Shibin al Kawm – Monufia
Stellio Projects has been contracted by Lubo Systems to manage the installation and commissioning of a brand new MWS waste processing facility. The new production line is being installed at Shibin al Kawm in Egypt. Shibin al Kawm is a 1.5-hour drive north of Cairo.
Environmental impact
The project has a major social impact and offers the chance of a better living environment for the inhabitants of the city. A lot of waste is dumped on the corners of streets, after which reusable materials are removed manually from the waste. The remains of the waste are left behind, so that rainwater and stray animals ensures the spread of pests and diseases. The project therefore receives a great deal of attention from the national government.
Corporation
The new installation in Shibin al Kwam will process the waste from the more than 200,000 inhabitants. The focus is on sorting usable materials including Non-ferros; Ferros; Plastics; OCC and organic material. The products to be recycled are packaged and sold to processing companies in Egypt and abroad.
The technology provided is engineered and produced by Lubo Systems. Lubo Systems is a Dutch company internationally well known for the development of recycling processes. The corporation between the companies Stellio and Lubo has been successful for more than 10 years. A milestone to be proud of.