Success in Africa despite Pandemic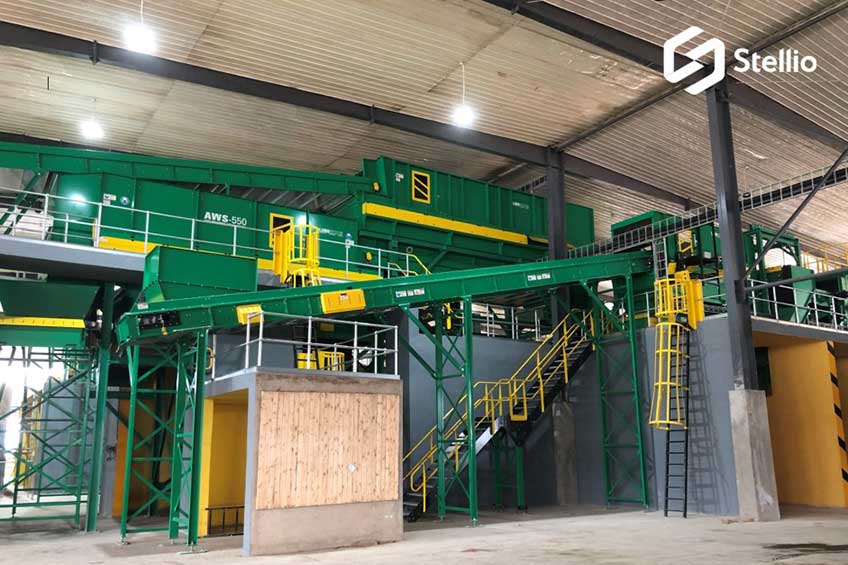 Success in Africa despite Pandemic
The project initiative to build a waste treatment facility in Accra – Ghana was taken by the Ghanaian waste treatment company Zoomlion Ltd. The Dutch waste treatment equipment manufacturer Lubo Systems BV was selected by Zoomlion Ltd as main contractor for the project. The project reached its first milestones by completing the construction period of its brand new treatment facility by the of March 2021 and is for now one of the largest of its kind in Ghana. Stellio Projects played a major role in supervising the execution of the prject and contracts locally.
Despite all rules and restriction related to the worldwide corona pandemic, the global situation had little influence on reaching milestones in time. Proper waste treatment is not only of great importance to global environmental challenges but is, and will always be great importance to reduce the spread of viruses and deceases.
Besides Stellio Projects, The Dutch company Automation Experts and Ebbsfleet Engineering Services Ltd. from the UK, played a significant role in reaching goals on time.
Ghana would like to transition to a circular economy. In a circular economy there is no waste and raw materials are used over and over again. To achieve this, Ghana is the first country in Africa to sign the Global Plastic Action Plan.
Home to 29 million people and one of the fastest-growing economies in the world, Ghana is committed to tackling the plastics "menace" that has ballooned in recent years and triggered a myriad of environmental and public health challenges.
The Ghana NPAP serves as the national platform for multistakeholder cooperation, facilitating initiatives and funding to scale up and accelerate in-country partnerships that address plastic waste and pollution while contributing to the nation's progress towards achieving many of the Sustainable Development Goals. More info at www. globalplasticaction.org