Mechanical constructions part 1 approaching final stage – Morssinkhof Rymoplast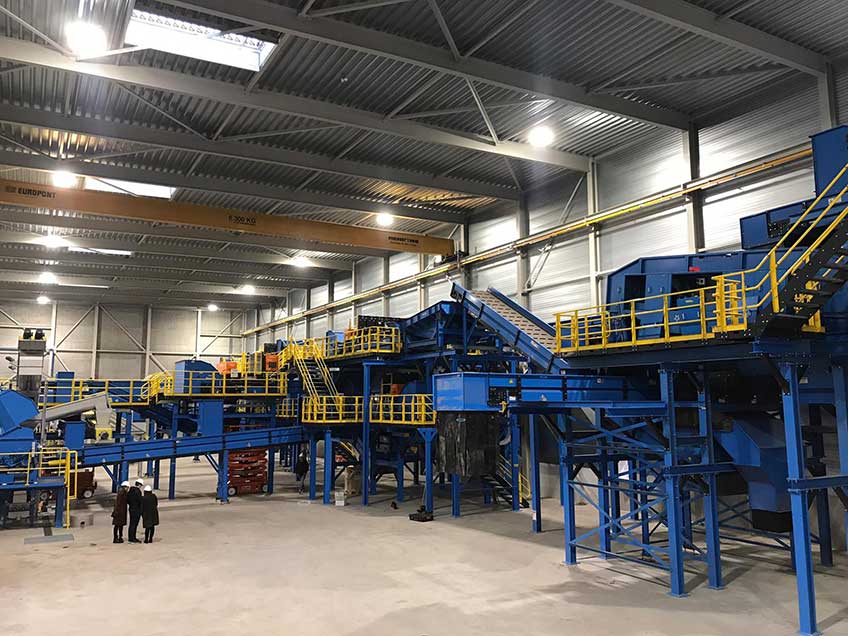 Mechanical constructions part 1 approaching final stage – Morssinkhof Rymoplast
The investment from IKEA Group (Ingka Holding B.V. and its controlled entities) in Morssinkhof Rymoplast Group in 2017 supports the realization of the plastics recycling plant.

Morssinkhof Rymoplast will process sorted plastic waste from the plastic sorting plant into high-quality secondary raw materials. In addition to the plastic packaging waste from the plastic sorting plant, comparable plastic flows from other Dutch and foreign collection systems will be purchased for processing.

Bollegraaf Recycling Solutions supplied Morssinkhof Rymoplast with the latest technology. The entire process is built under the guidance of Stellio Projects. The mechanical construction of part 1 of the factory has reached a final phase. In the upcoming period the focus will be on extensive test procedures before the factory will be put into operations.
Client: Bollegraaf Recycling Solutions
Operator:Morssinkhof plastics