Zero waste project – Reunion Island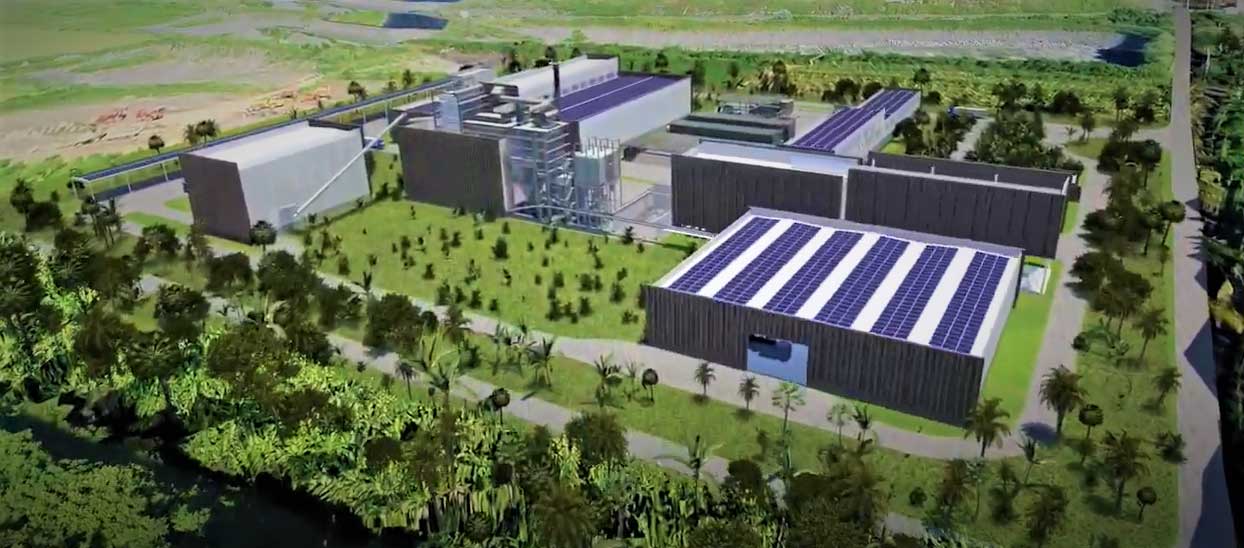 Zero waste project – Reunion Island
This multi-channel facility, which won the ADEME invitation for projects in 2016, will promote the island's circular economy. It will treat 60% of inhabitants' waste and generate renewable electricity for more than 10,000 homes. The facility combines units for the anaerobic digestion of biowaste, sorting and processing of recyclable materials, refuse-derived fuel and energy recovery from those fuels at one single site. The project will contribute to transforming unavoidable waste into resources and reduce landfills by a factor of 10 by 2023. By producing renewable energy and reducing waste burial by 90%, this project will respond to the requirements of the energy transition law promoting green growth. This means reducing waste burial by at least 50% by 2025.
The consortium led by CNIM, was chosen by ILEVA to design, build, operate and maintain the island's Pierrefonds South waste facility. CNIM is a a French equipment manufacturer and industrial contractor operating worldwide. ILEVA the joint syndicate for waste treatment in Reunion Island's southern and western micro-regions. This consortium is made up of firms that are all leaders in their fields: Spie Batignolles, GTOI, Colas Projects, Bollegraaf, Naldeo, Atelier Architectes and Architrav.
The multi-channel facility is a key project for Reunion Island's energy transition and will take up the energy and environment related challenges facing the island's western and southern regions. The facility will treat the waste produced by 60% of Reunion's inhabitants and produce renewable electric power for more than10,000 homes. The project will solve an urgent environmental problem by putting an end to landfilling. The Pierrefonds landfill is due to be shut down in 2022 as it will have reached its maximum capacity of nearly 8 million metric tons of waste. The project is scheduled for commissioning by CNIM and its partners by the end of 2022.
Stellio Projects is playing part in preparation works such as installation planning; P&ID's, functional descriptions and more of the sorting and processing of recyclable materials. The entire sorting and recyclable waste treatment process will be designed and build by Bollegraaf Recycling Solutions.